Nick's Picks

Little Boy Blues - In the Woodland of Weir CD - Acid Symposium
Brilliant retarded "heavy" sloppiness from Afro Chicago's Blue-Eyed Dosers. Trip on these broke occult fuzz jams. Double-bass kick drum stoned satanic sleazy crooning. Also includes their hot early garage stompin' singles!!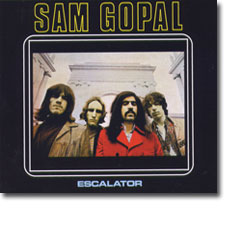 Sam Gopal Escalator CD - Acid Symposium
Who's that stoner prince-clown weezing Book of the Dead Death Love over fried guitar soloing and tablas? It's a pre-Hawkwind/Motorhead Lemmy Kilmeister! That's him in the suede fringe on the cover. Mr. Sam Gopal was an English tabla player who put this group together. Lemmy wrote, sang and played LEAD guitar on almost all of these cuts! His lyrics are amazing dark psuedo-intellectual space babble. The tabla is odd at first listen, as it is low in the mix, but soon you'll be on a flying carpet to Morocco!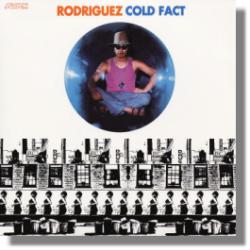 Rodriguez - Cold Fact LP - Sussex reissue
This album is heavier than a fart at a funeral. Sixto Rodriguez was a Dylan-Psychedelic Latin Folk dude Detroit in the early 70s when he waxed this, his first (of 2) and best record. On Bill Withers' label, recorded by session man and guitar wizard Dennis Coffey. The lyrics are amazing deadening inner city poetic turmoil blues. Mostly just Rodriguez and his acoustic guitar with some funky embelishments. It's sort of like a street-savvy ghost dead-panning the truth into your jaded ear. Damn. Drugs, prostitutes, false-love, generation strife... it's all here. It's all beautiful.

The Didjits - Just a Thought...
the Didjits were from Motoon, IL. (That's between Champaign and Effingham straight down 57) and had the best fuck you rawk this state has ever seen. Rick Sims (Lee Harvey Oswald Band, Gaza Strippers) can play better guitar than Angus Young and write better songs than Rick Neilson and Billy Corgan combined!! What happened to the Didjits? They died alone, unnoticed and broke. Touch and Go doesn't do music like this anymore.